Thread Rating:
In this thread,
I'm convinced you could cure cancer if you weren't so outraged and obsessed over nonsense.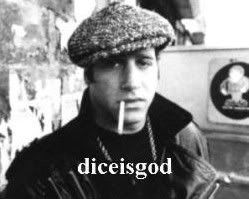 Just because I'm capable of making sense throughout a long, meandering post doesn't mean I'm capable of doing something as nonsensical as curing cancer.
Here's the latest...
Commissioner
Posted by Grant Chambers, to Bloody Anus
Aug 05, 04:25 pm ET
You're more than welcome to take on my responsibilities. I agree that you could do a better job than I have. Let me know.
Re: Commissioner
Posted by Bloody Anus, to Grant Chambers
Aug 05, 07:43 pm ET
That's not what this is about at all. I'm not out for power and have no desire to take on any additional responsibilities. I simply wanted to participate in a fun, competitive league without all the unnecessary bullshit and drama that ruins the fun and competitiveness. Having a "commissioner" label affixed to my name means nothing to me.
RE:
Posted by Grant Chambers, to Bloody Anus
Aug 06, 12:34 am ET
I understand that you aren't after power. Whatever. Fact is, this job is way more work than I want. I don't have time to chase down all of the things that are issues to you. The best way of assuring that they get fixed in a timely manner is if you do them. You're by far the most qualified. I think this league would be much improved if you had commish powers. Please take the job.
No
Posted by Bloody Anus, to Grant Chambers
Aug 06, 01:20 am ET
Sorry, I have no desire to be the assistant to a commissioner who doesn't care that the WORST POSSIBLE THING that can happen in a rotisserie league, happened. Seriously now, what can be more damaging to a rotisserie league than the statistics randomly changing in the middle of the season? Yet he has had NOTHING to say about this.
League Payouts
Posted by Neil Parker, to Everyone
Aug 06, 10:54 am ET
The money from the extra two teams will get divided equally (by percentage of payout) to all payouts.
Re: League Payouts
Posted by Bloody Anus, to Everyone
Aug 06, 01:21 pm ET
Oh, okay. Well that clears everything up.
Since you're going to conveniently only address one issue at a time, I'll go slowly. I've got the next two months to get all my questions answered, so I'll start off with another easy one:
The $60 annual fee is due July 31 of the preceding year. Will everyone be kicked out for failing to submit their payment on time?
At some point today he removed the toilet picture from my State of the League Address
WHEW!
Posted by Bloody Anus, to Everyone
Aug 06, 09:39 pm ET
It is a relief to see our fearless commissioner is still among the living. Better yet to see him tackling all the tough issues like removing potentially offensive pictures. Some kid could have seen that!
You sir, just like
the man in your avatar
, are a natural born leader.
I can't believe that the league will actually continue next year.
Users browsing this thread: 1 Guest(s)