My glorious fiance and I will be throwing an engagement party for all of our friends and i'd appreciate if anyone from here who hasn't gotten an evite from me and wanted to attend, would send me their email. I added some of you, whose emails I did have (hedcold, goat, jays, etc.) but some of you I don't have your emails.

So if you would like to attend, PM me your email and i'll add you to the evite.

It will be on saturday, August 16th in jersey.

We already got a few oldies coming out of retirement, Black Laz will be there, Buttmunch may show up, and the big surprise of the evening will be the return of everyone's favroite... Danked!!!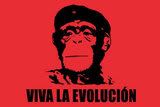 http://www.dvdspot.com/member=Gonzostyle
http://www.myspace.com/brooklyngonzo
http://www.facebook.com/profile.php?id=770777388
diceisgod Wrote:I LOVE YOU GONZY WONZY SNOOKIE WOOKIE DUMPLIN BUNS!