Good show boys and girls but all good things need to end and CDIH is no different. I loved this site, it was the retarded little spawn of Sean and me, it's sick to even think that it was 7 years ago that we sat around at seans place and came up with the idea for this place, 7 years... that's pretty good in message board standards.

We made a lot of friends and lost a lot along the way, we had a lot of awesome fun times and a few not so fun times. In some way I appreciate everyone who ever posted here, like you or hate you, I still appreciated you coming here. Obviously to those still reading this: galt, hedcold, jays, goat, jack, gooch, sleeper, Drusilla and especially my favorite of all time.. DIG!!! I don't want to sound sappy and say you guys are like family but for 7 years I have been used to interacting with you, in some cases even longer than that and some of us have met and are friends and some, we haven't ever met but it's going to be weird not seeing you guys everyday, even if I don't post much anymore, I check the board everyday. You're all good eggs and I really thank you, for having kept this place somewhat habitable for the past several months.

Obviously the biggest issue was the fact we we're never really about anything, hence why we weren't able to keep up but as I mentioned before, we outlasted most everyone else who came along and for a while we're bigger than most any other board.

As for what's going to happen in the future, we will leave everything as is for the next few weeks, probably till the last week of august. All of the posts on CDIH will be archived, in the same way that OA.com and YMB are archived. The board itself will still exist but not as CDIH, I'll pretty much never get rid of the site, if I ever do I will hand over the archives to someone, most probably FMJeff. But the message board itself will become a part of my new podcast that I have been doing, we have a separate site set up for the podcast but we want to have a message board eventually and this will be it. You're all obviously welcome to move but it won't be a huge move, the url will still be active (colddayinhell.net) for whatever reason I paid for a transfer of the old url (cdih.net) but there was some mix up and now some fuckin dot head owns CDIH till 2009 and I still haven't gotten a refund. But the colddayinhell URL will be active for all the old members but it will forward to our podcast site and all of the old posts will be archived as I mentioned before and a new board will be started.

So in essence nothing huge is changing, it's just really sad in a way that CDIH itself is over, I put a lot into it from the start and it's kind of sentimental I guess. Also obviously there have been others who deserve a lot of credit, first and foremost is Jack for all the work he has done on the site for both Sean and me and the work he still does for which I have always appreciated. Goatweed for being my wingman during CDIH Redux after Sean. Also all the members past and present whom I have already thanked. Sean himself of course, though gone for a long time, if you're curious he is doing very well for himself now and he is in a much better place emotionally.

So many memories in the past 7 years, keyser's booty call thread, the confessions thread, arpi being a piece of shit every day of his life, hedcold making us a wiki page after wiki kept on deleting us, star-child, DIG, Kenspen, Hoon, the faggy arts forum, Sleeper Hitchcock's Dial M For Meatflaps!!!

I really do hope that most of you still come to the "new" board, even though it's not really new, same board just new look and name, different forums I guess. I will say one thing though, I wanted to keep the board and the website separate for the main reason that I obviously have been around long enough to know that boards = drama. So if the board does ever get out of hand, I can just lock it up and archive it away from our podcast website. Also the biggest change will really be the fact that banning will be in effect on the new board and I will not hesitate to ban anyone, no matter how much history we have, I may keep the cell idea but that's going to have to be a decision I make when it comes to that point.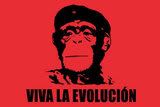 http://www.dvdspot.com/member=Gonzostyle
http://www.myspace.com/brooklyngonzo
http://www.facebook.com/profile.php?id=770777388
diceisgod Wrote:I LOVE YOU GONZY WONZY SNOOKIE WOOKIE DUMPLIN BUNS!